aisforamy
My and my sister and kids went to downtown Mesa for their second Friday street festival event (they have a different themed event on the second Friday of every month) for the Steampunk event last night! There were great vendors, and fun, steamy band, and a fashion show that Robert (my older son) participated in at the last moment, just for kicks. Yes, my son is six inches taller than me.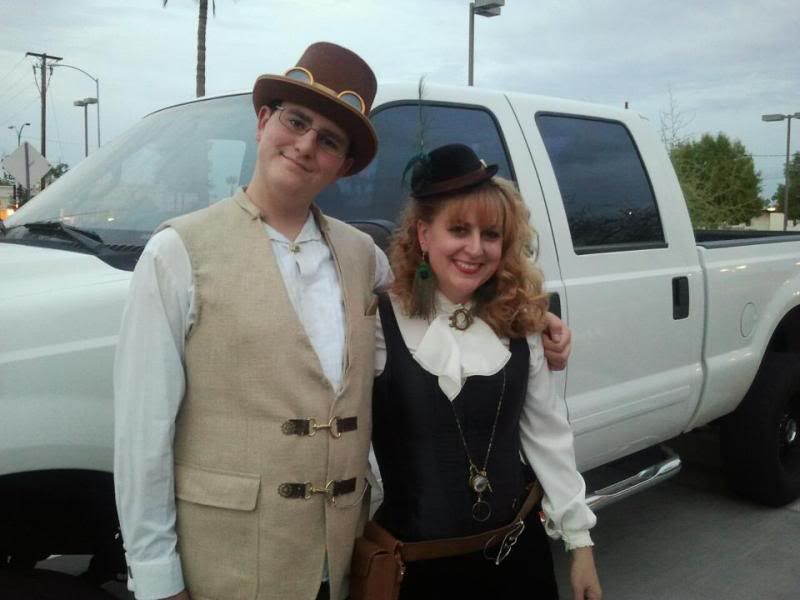 There is also a little video snippet of the fashion show here:
http://s111.photobucket.com/albums/n144/aisforamy2006/2011%20Steampunk%20Street/?action=view&current=100_0312.mp4
About eighty percent of our outfits came from Goodwill!